Antonio Adams presents The Crimsõn Bãrred
Past Exhibition
Starts October 21, 2022 5:00 PM EDT
Ends November 26, 2022 3:00 PM EST
Caza Sikes
Overview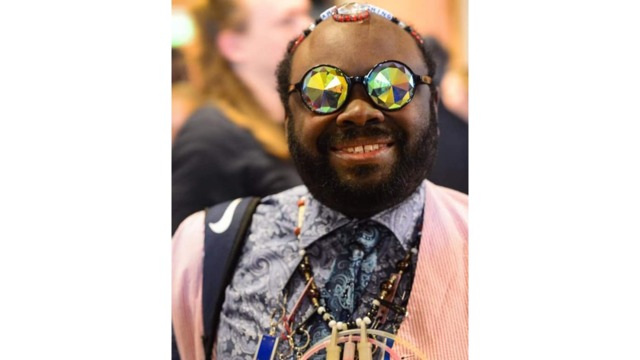 OPENING NIGHT: FRIDAY, OCTOBER 21 FROM 5-9 PM
The artist requests that you come dressed in your finest purple or crimson outfit. Numerous portraits, paintings and mixed media works will be on exhibit and for sale. This show is dedicated to the one and only, Prince.

Don't miss this exhibit from Cincinnati art scene living legend Antonio Adams.

ANTONIO ADAMS (b. 1981, Cincinnati, OH) is a multi-disciplinary self-taught artist, and leader working in Cincinnati, OH. Adams has been drawing, painting, and creating since he was a little boy. Now his work is collected internationally. He is one of the co-founders of Visionaries + Voices, an arts organization for artists with disabilities in Cincinnati, as well as Thunder-Sky, Inc., an outsider art gallery also operating in Cincinnati. His artworks have been exhibited at The Contemporary Art Center, Cincinnati; The Museum of Everything, London; The Cincinnati Art Museum; The Pittsburgh Folk Art Exhibit and Symposium, Pittsburgh; The Outsider Art Fair, New York; Country Club Gallery, Cincinnati/Los Angeles; and In the Gallery, Nashville. (from the Green Gallery website).