Politics as Usual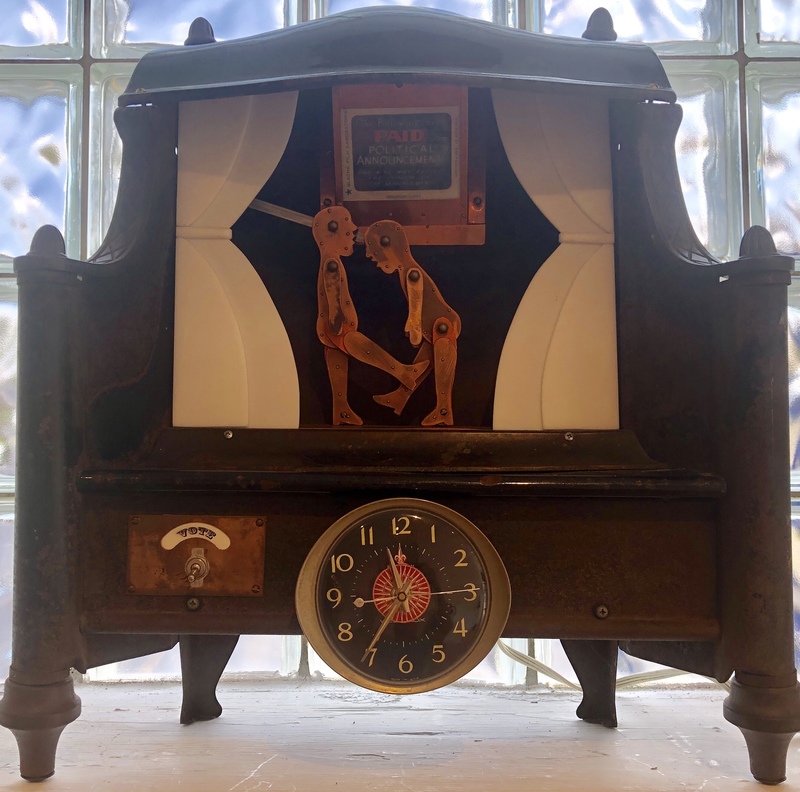 Description
22"h x 20"w x 7"d
Old gas heater found at Community Forklift in Hyattsville MD, 2013
Antique Color tone movie theater slide given to me by a friend in 2003.
Figures cut from copper sheet I had and attached to wood flooring given to me by friends in 2008.
White plexi glass bought new. Alarm clock case from a box of scrap clocks bought off eBay in 2008.
Motor, wires, switch, lights, clock movement all bought new.
Music box that plays "Happy Days Are Hear Again" assembled from two music boxes to turn it into an electric powered music box.
$1,400.00