One Nation, Under Art
Past Exhibition
Starts April 3, 2021 11:00 AM EDT
Ends May 1, 2021 3:00 PM EDT
Caza Sikes
Overview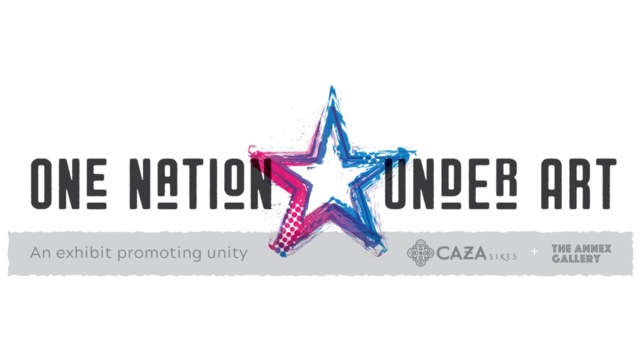 EXHIBIT OPENING INFORMATION
One Nation Under Art opens Saturday, April 3 from 11AM until 5PM.
The exhibit remain open during regular business hours through May 2.
About the Exhibit
A collaborative exhibit between The Annex Gallery, Caza Sikes Gallery, and you.
The 2020 presidential election residuals left the country with an unresolved feeling. Whether your side won or lost, we all feel more divided than ever. The task: Create a piece that signifies how to heal our divided nation towards a common purpose in this next decade. Is this idealistic? Yes. Realistic? Possible. Your work can provide commentary on the pugilistic nature of national politics of the past decade, but must show hope for a better outlook in 2021 and beyond.