The Magical World of Sherry Cucinotta
Past Exhibition
Starts October 9, 2021 11:00 AM EDT
Ends November 6, 2021 3:00 PM EDT
Caza Sikes
Overview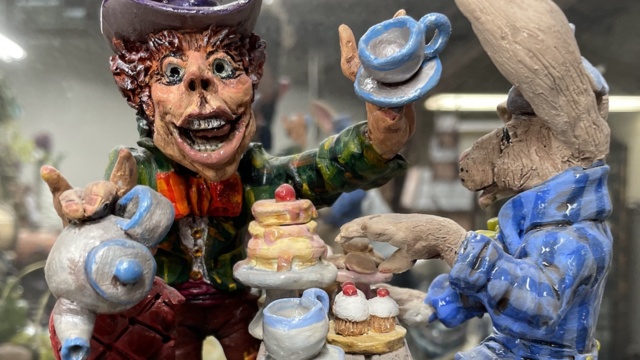 OPENS FRIDAY, OCTOBER 8, 2021 from 5PM to 8PM.
Join us for beverages, bites and beautiful ceramics.
This is art pottery that must be seen in person to believe. Sherry Cucinotta's creations are so elaborate, so fantastical, that you could spend hours in front of a single piece of pottery examining the details and consuming the story within. Her works are meticulously created over months and bring to life well-known and timeless fairy tales and stories. Filled with color and depth, these amazing examples of art pottery will on exhibit at Caza Sikes through October.